Continuing Adult Education
Wednesday, October 7th, 2020 | noon to 7pm
Thursday, October 8th, 2020 | 10am to 6pm
Free admission and services
Wednesday, April 8th, 2020 | noon to 7pm
Thursday, April 9th, 2020 | 10am to 6pm
Free admission and services
The best place to find your training
Today, training throughout a career is common. We seek to improve our skills, we are interested in new areas, we want to change our career path, etc. If you find yourself in any of these circumstances, or if you are considering what to do with your professional life, the Continuing Adult Education area at National Career Event fair will help you.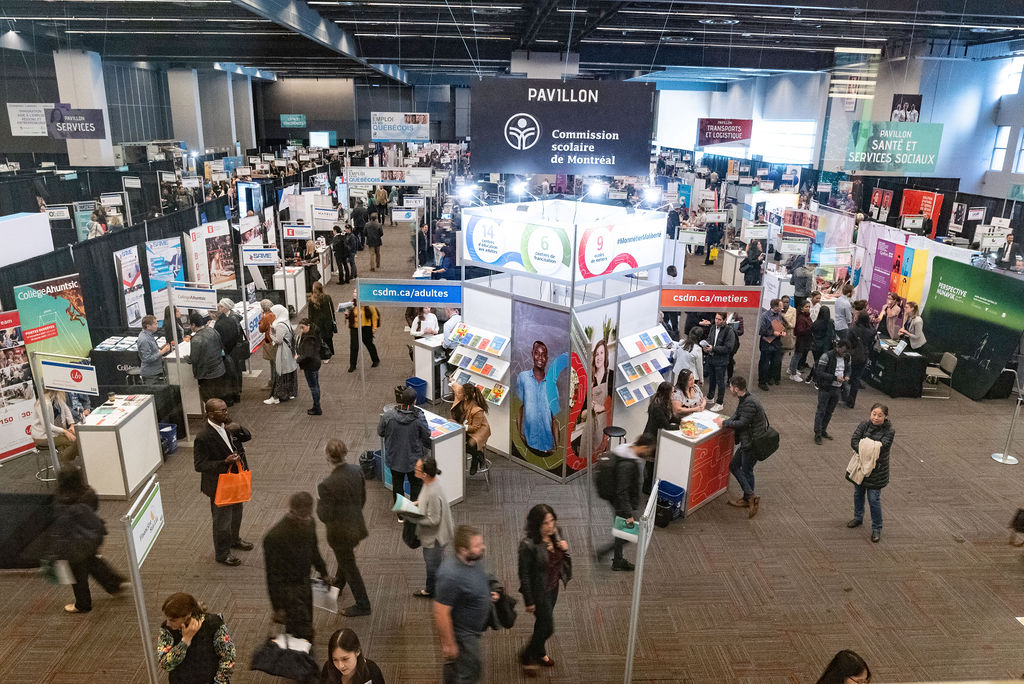 Meet many different institutions and organizations that offer adult education programs (educational institutions, organizations, professional orders and sector committees) in one place and discuss directly with their representatives.
During the two-day event, there will be several conferences (in French) available to help you with your job search. Admission is free.
Here are some examples of topics: resumes, interviews, networking, social media, the Quebec job market, regions, immigration, etc.
The conference area is open to the public and features a new presentation every hour.
Wednesday, October 7th, 2020 | noon to 7pm
Thursday, October 8th, 2020 | 10am to 6pm
Palais des congrès – Montreal
1001 Place Jean Paul Riopelle, Montréal H2Z 1H5
Get direction

SUBSCRIBE TO OUR NEWSLETTER
Sign up for our e-newsletter to stay informed about upcoming events!
Are you looking for a job?