THE CAREER FAIR THAT PUTS
YOU IN FIRST PLACE
Following directives related to the coronavirus-COVID19, the Job fair-Laval, scheduled for April 23th, will not take place. The fair has been postponed until October 1st, 2020. Discover the program below.
Thursday, October 1st, 2020
10am to 5pm
Free admission and parking
Your career fair in Laval
The Laval Job Fair is a unique opportunity to grow your career either by finding a position or a training program in a sector that interests you, or to help you start your own business.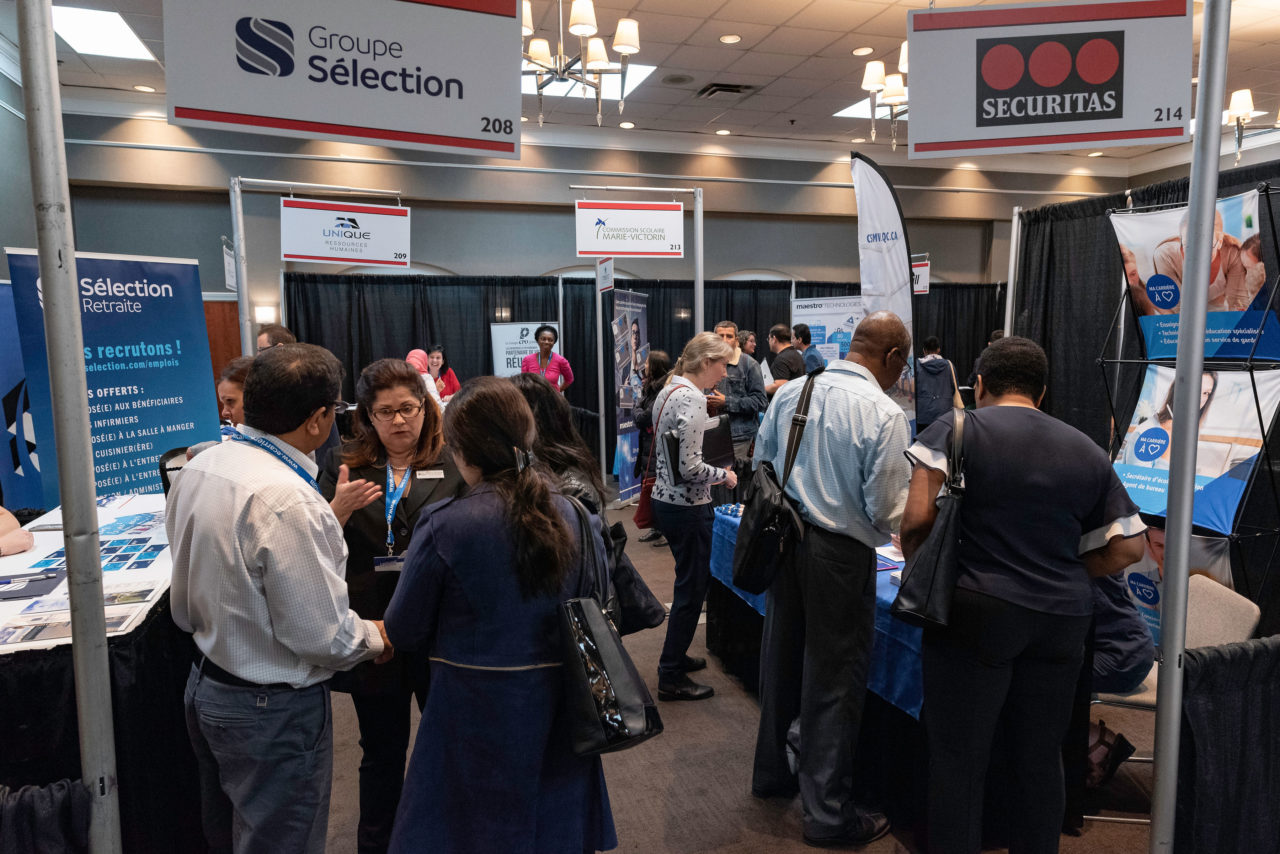 Specialized pavilions featured to meet your needs
Employment Pavilion – to meet employers from different sectors: retail, education, business services, etc.
Continuing Adult Education Pavilion – for those who wish to improve their skills or reorient their career.
Immigration and Employment Services Pavilion – to get information and help with employment.
Resume clinic service
Interview preparation
Photographer
Thursday, October 1st, 2020
10am to 5pm
Palace Convention Center Laval
1717 Boulevard le Corbusier, Laval H7S 2K7
Itinerary

SUBSCRIBE TO OUR NEWSLETTER
Sign up for our e-newsletter to stay informed about upcoming events!