THE CAREER FAIR
THATS SEES THE BIG PICTURE !
THE CAREER FAIR
THATS SEES THE BIG PICTURE !
Following directives related to the coronavirus-COVID19, the National Career Event, usually held at the Palais des congrès de montréal, has been transformed into a virtual fair.
Discover the Job and continuing education fair, bringing together exhibitors from all regions of Quebec.
Wednesday, October 7th, 2020 | noon to 7pm
Thursday, October 8th, 2020 | 10am to 6pm
Free admission and services
275 EXHIBITORS, 10000 JOB OFFERS
Our career fair is organized in areas targeting specific sectors of activity, to help you organize your visit according to your job :
Services and Advice: our "+" for your job search!
Our partners welcome you for free in the Service and Advice Area of the National Career Event fair, to help you reach your professional project.
To discover on site: Resume clinic, Icebreaker activity, English and french test, photographer…
During the two-day event, there will be several conferences available to help you with your job search. Admission is free.
Here are some examples of topics: resumes, interviews, networking, social media, the Quebec job market, regions, immigration, etc.
The conference area is open to the public and features a new presentation every hour.
ECARRIERES : THE UTMOST APP TO DOWNLOAD TO MAXIMIZE YOUR FAIR EXPERIENCE !
Our mission: stimulate interactions between recruiters and job seekers through solutions adapted to their needs! We offer the best service possible through innovation and faultless commitment.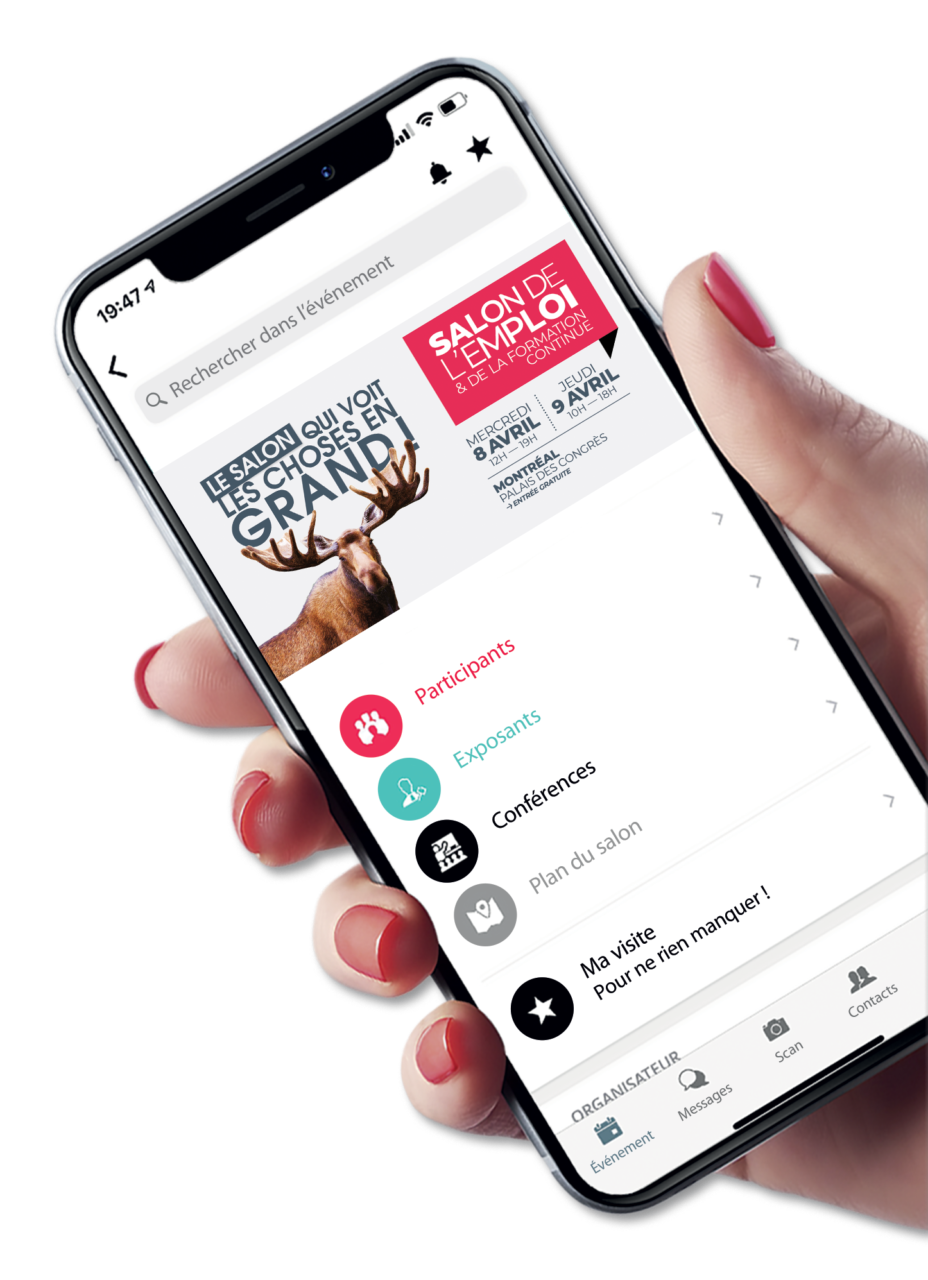 SUBSCRIBE TO OUR NEWSLETTER
Sign up for our e-newsletter to stay informed about upcoming events!
Are you looking for a job?