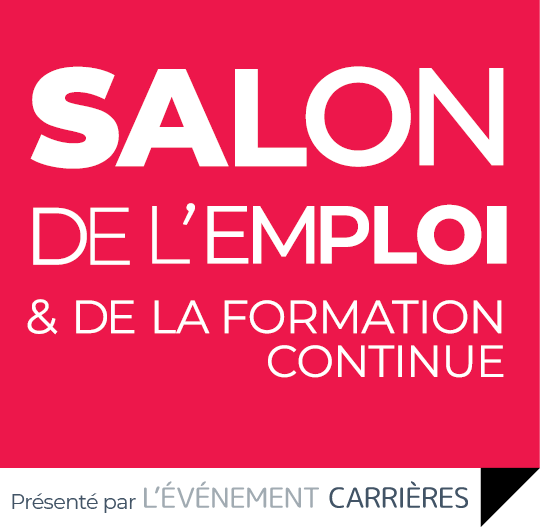 Discover our
Job and Continuing Education Fair!
We are once again offering our Job and Continuing Education Fair in two formats! On-site job fair will be held at the Palais des congrès de Montréal on April 27 & 28 and the virtual fair will be online from May 12 to 20.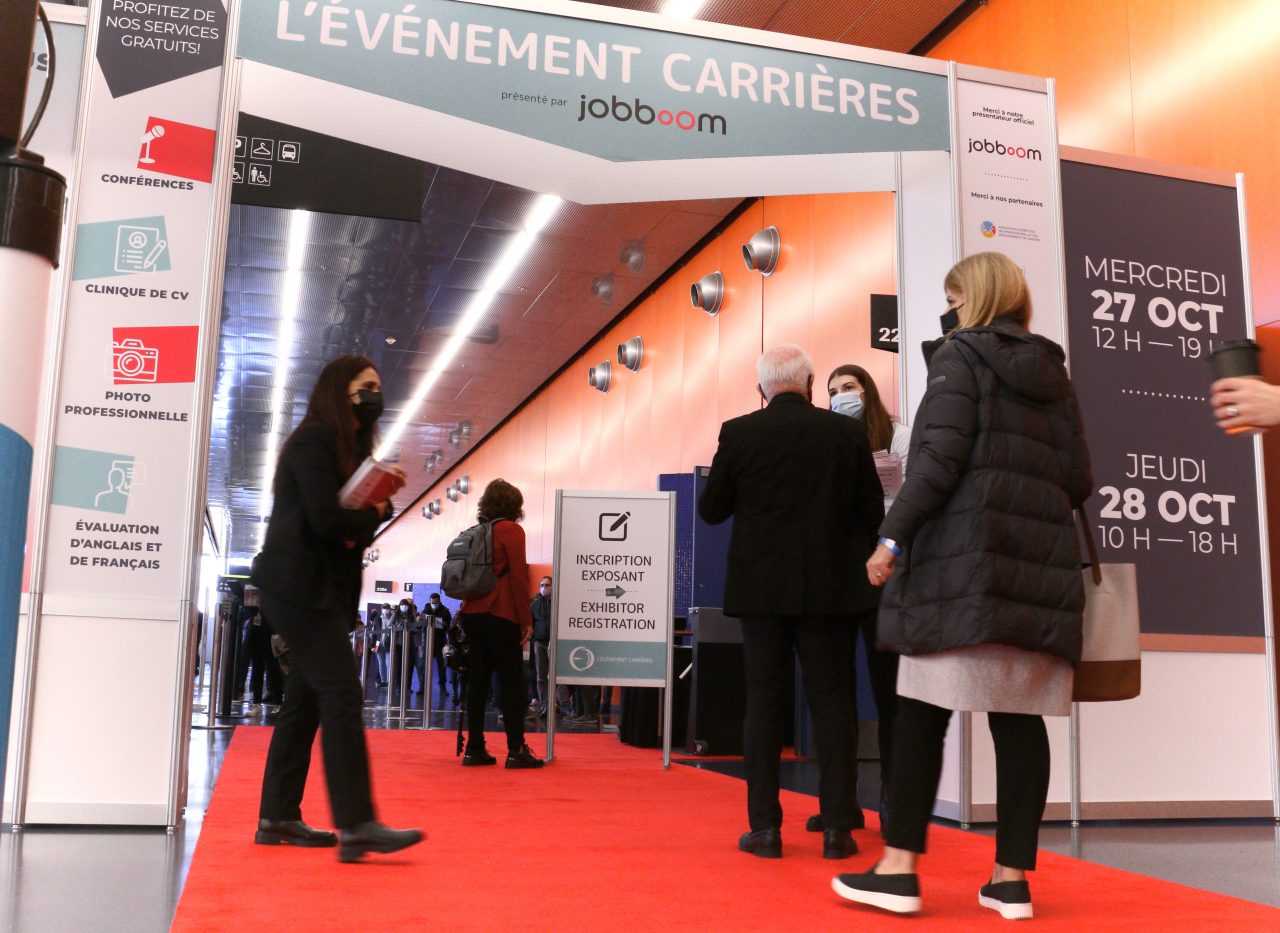 Wednesday, April 27 (12 am – 7 pm)
Thursday, April 28 (10 am – 6 pm)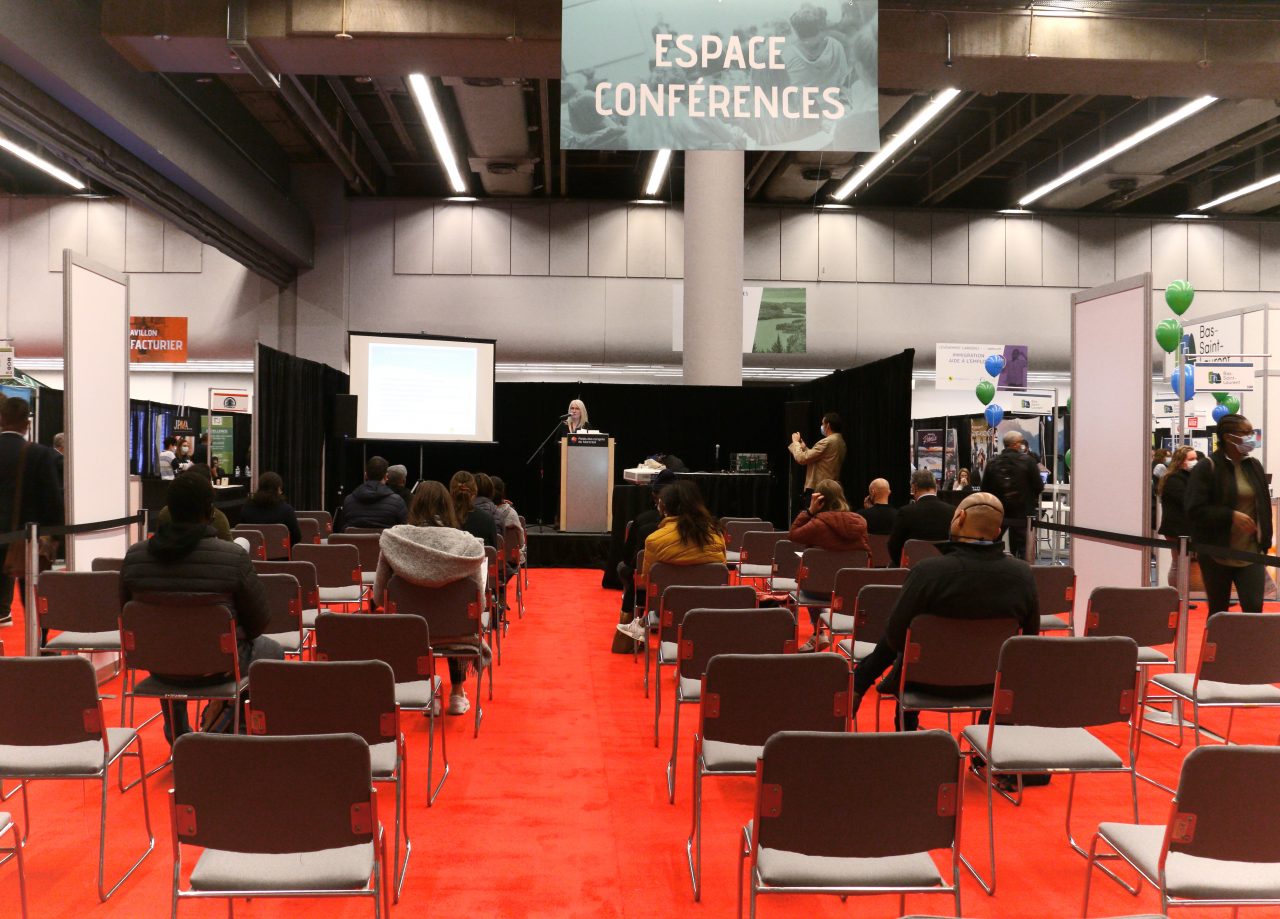 6 areas
Our exhibition is organized in different areas to help you prepare your visit.
Continuing adult education area
Do you want to reorient yourself and discover a new profession through training? This area is made for you. More than a hundred training courses for adults are offered by our exhibitors.
Immigration and Employement services area
Need advice for your immigration project or your job search?  This area brings together organizations offering immigration and employment assistance. 
Regions area
In this area, you will find exhibitors who will offer you a wide range of positions and help you with your procedures (reception, help with integration, moving, etc.).
IT & Engineering area
As in previous editions, the IT & Engineering area is selective in order to meet the specific needs of recruiters. To be able to access it, candidates will have to meet certain conditions:
IT : be a graduate, graduate or professional in Information Technology
Engineering : be a graduate, graduate in engineering or an engineer
Employment area
This area is divided into several pavilions:
Aerospace
Agri-food
Banking-finance-insurance
Other sectors
Call Center
Retail Industry
Education
Hospitality, F&B, Tourism
Manufacturing
Mines
Health and Social Services
Transportation and logistics
Services area
In this area have your CV reviewed, evaluate your level of English and French and leave with your professional photo. (to be confirmed)
Overview of the Job and Continuing Education Fair in Fall 2021
SEE YOU AT THE VIRTUAL fair FROM 12 TO 20 MAY 2022
SUBSCRIBE TO OUR NEWSLETTER
Sign up for our e-newsletter to stay informed about upcoming events!
Are you looking for a job?