Wednesday, October 7th, 2020 | noon to 7pm
Thursday, October 8th, 2020 | 10am to 6pm
Free admission and services
Wednesday, April 8th, 2020 | noon to 7pm
Thursday, April 9th, 2020 | 10am to 6pm
Free admission and services
Are you looking for a job?
Optimize your job search and your chances of landing an interview with a company
in the Sectorial Pavilions area of National Career Event job fair.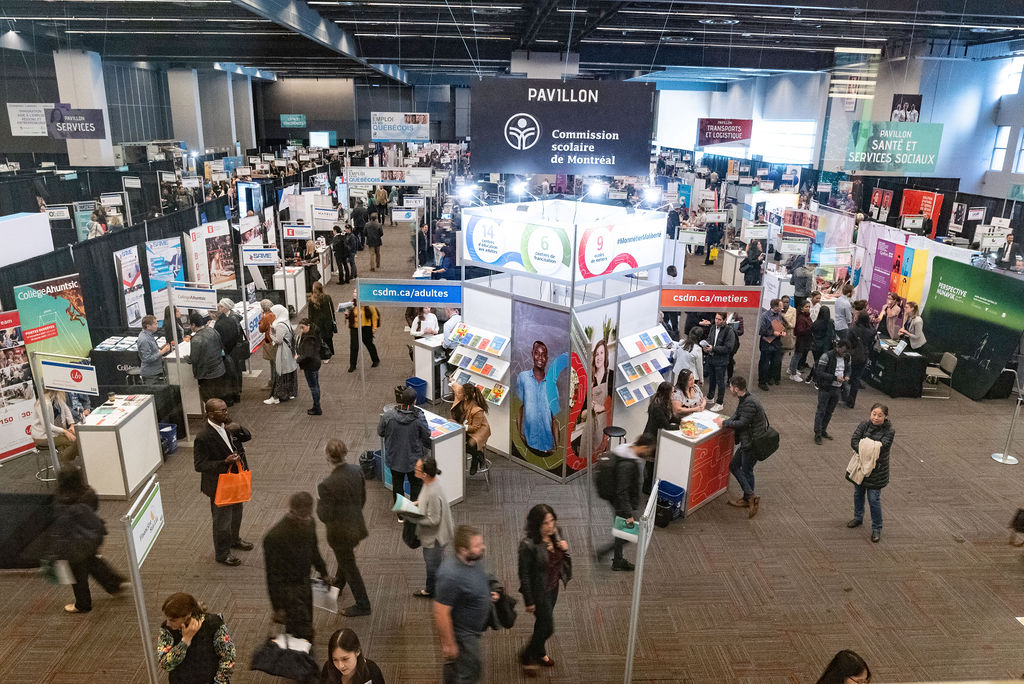 Specialized pavilions featured to meet your needs:
Call Centers
Health & Social Services
Hotel, Catering & Tourism
Manufacturing
Public Service
Retail Industry
Transportation-Logistics
Other sectors
During the two-day event, there will be several conferences available to help you with your job search. Admission is free.
Here are some examples of topics: resumes, interviews, networking, social media, the Quebec job market, regions, immigration, etc.
The conference area is open to the public and features a new presentation every hour.
Wednesday, October 7th, 2020 | noon to 7pm
Thursday, October 8th, 2020 | 10am to 6pm
Palais des congrès – Montreal
1001 Place Jean Paul Riopelle, Montréal H2Z 1H5
Get direction

SUBSCRIBE TO OUR NEWSLETTER
Sign up for our e-newsletter to stay informed about upcoming events!