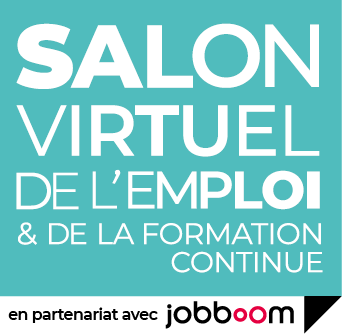 Discover our Job and Continuing Education Vitual Fair!
We are once again offering our Job and Continuing Education Fair in two formats! On-Site job Fair will be held at the Palais des congrès de Montréal on April 27 & 28 and the virtual fair will be online from May 12 to 20.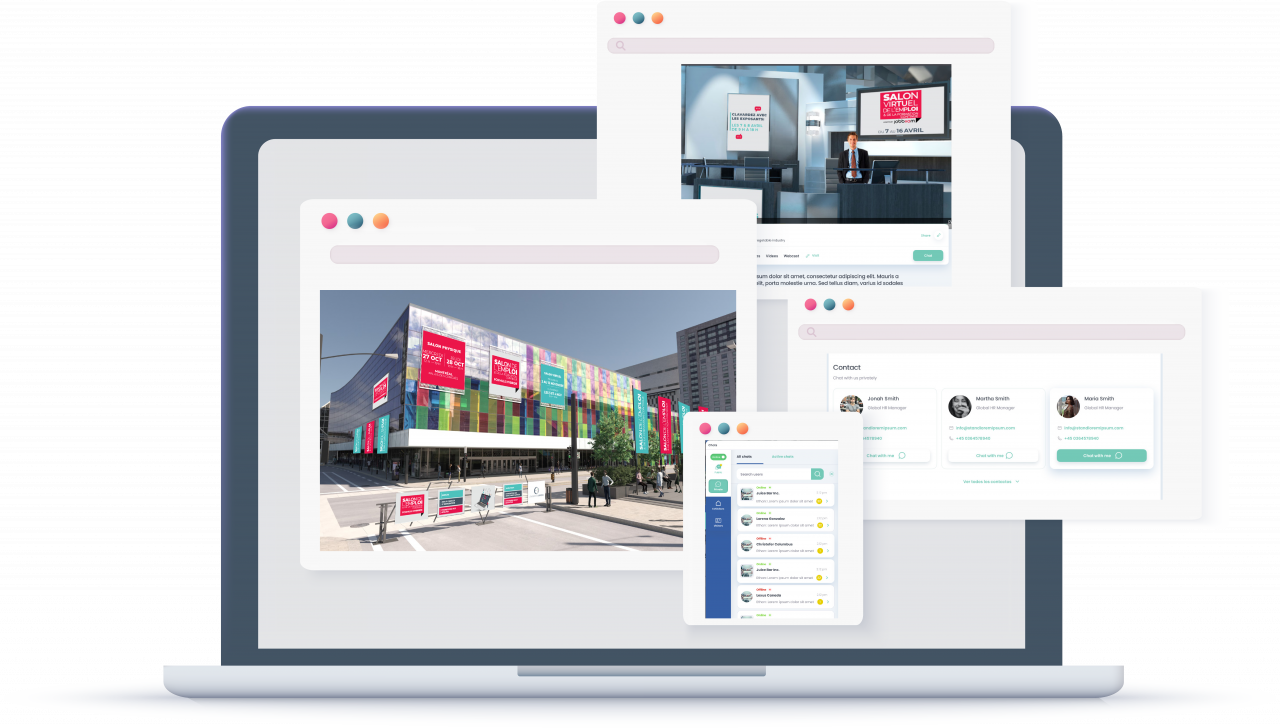 Thursday, May 12
from 9 a.m. to 6 p.m.
Take advantage of a day of live chat with exhibitors, either by text or video.

Online from May 12 to 20
During 1 week, you will be able to consult the virtual booths in order to gather as much information as possible about the companies and apply for the offers that interest you.

New platform
Discover a new design that makes navigation easier, an optimized chat and new features such as appointment scheduling!
7 pavilions
Our virtual exhibition is organized in different pavilions to help you organize your visit according to your research.
Aerospace – IT & Engineering
This pavilion groups together all the positions specialized in Aerospace, IT & Engineering.
Other sectors
This pavilion brings together companies that are recruiting in all fields.
Education – Health and Social Services
This pavilion brings together professionals in the field of education and health.
Training for adults
Do you want to reorient yourself and discover a new profession? This pavilion brings together institutions offering continuing education for adults
Immigration and Employment Assistance
Are you looking for advice to find a job or for your immigration procedures? Specialized organizations will be present in the pavilion to present their different programs.
Pavilion Regions
Looking for a job in the region? In this pavilion, you will find many positions as well as help for your steps (reception, help with integration, moving, etc.).
Transportation-Logistics
This pavilion presents the companies in transport and logistics.
+ The search engine of the fair will allow you to find job offers according to several filters such as the field, the language, the region as well as the different types of jobs!
New in 2022!  You can now search by exhibitor name, job field and region. Prepare your visit to the show: explore the exhibitors' files and add them to your favorites then print the list.
SEE YOU AT THE ON SITE JOB FAIR ON APRIL 27 & 28, 2022
SUBSCRIBE TO OUR NEWSLETTER
Sign up for our e-newsletter to stay informed about upcoming events!
Are you looking for a job?