LET'S OPTIMISE YOUR VISIT WITH OUR APP !
ECARRIERES : THE UTMOST APP TO DOWNLOAD TO MAXIMIZE YOUR FAIR EXPERIENCE !
Our mission: stimulate interactions between recruiters and job seekers through solutions adapted to their needs! We offer the best service possible through innovation and faultless commitment.
In our last edition, we've launched a mobile application to enhance your fair experience.  This time again, the app is available with brand new features, and it's called ECarrieres.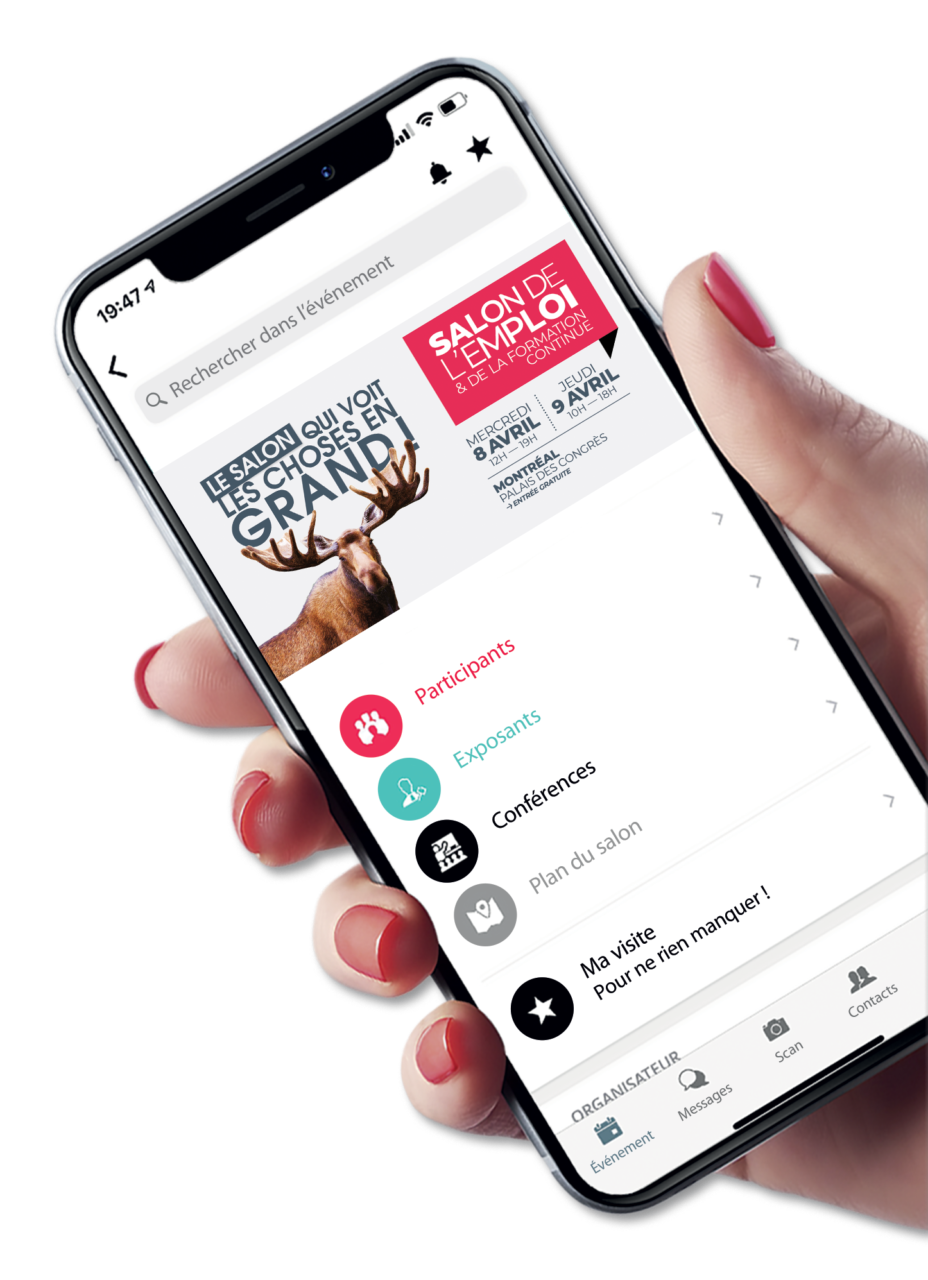 Registration for the application will be available one month before the National Career Event.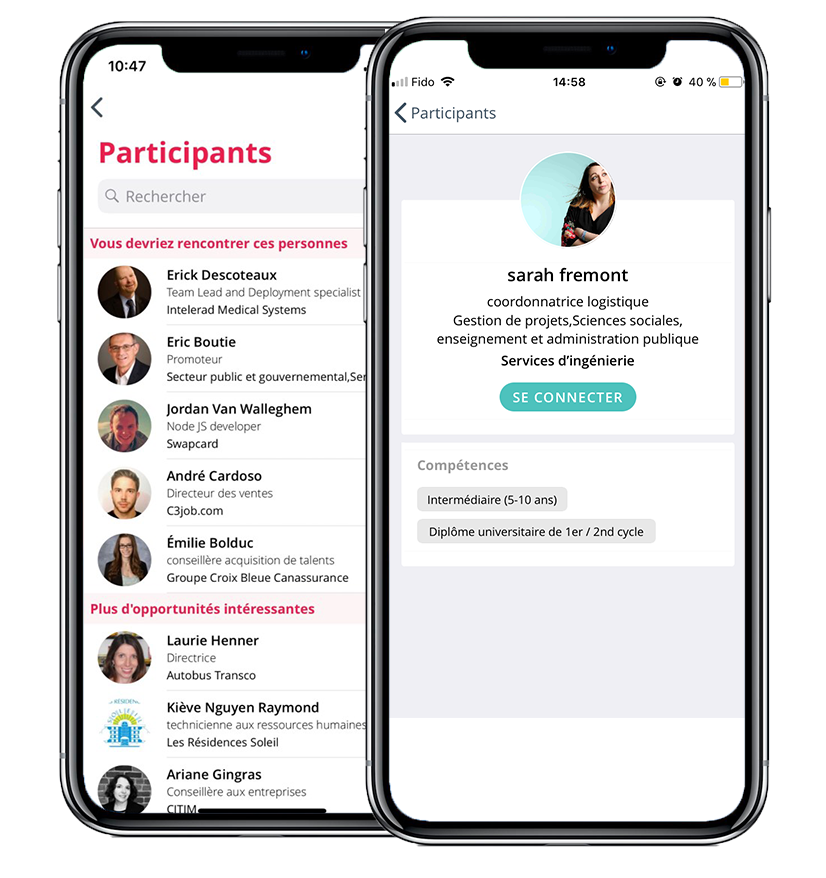 ECARRIERES is the essential app to download to facilitate your fair experience. You are looking for a job, a training, some advice or coaching? The app allows you to:
Create and complete your professional profile which will be available for recruiters;
Contact the exhibitors you are interested in (before, during and after the fair);
Plan your appointments for the D-day to facilitate the first contact with recruiters;
Read the program and register to the conferences;
Access to the floor plan;
And even more !
The app gives you the best chances to succeed in your job search. Be proactive, download ECarrieres now !  
BENEFIT FROM A LARGE VISIBILITY The app ECarrieres gives you the opportunity to be more visible to the visitors. Your profile will include relevant information about your organization and the types of profiles you are looking for (jobs, services, training, etc.) LET'S CONNECT WITH PEOPLE THAT MEET YOUR NEEDS ! Use the app to connect with the profiles you are interested in, and send them an appointment request before, during or after the fair.