From the largest job fair in Montreal, to local recruitment days, to virtual job fairs, National Career Event is the largest company specializing in the organization of job and training fairs in Quebec
You want to organize a virtual event? Choose our expertise! Since 2015, National Career Event has been a partner of Easy Virtual Fair the worl leader in virtual fairs.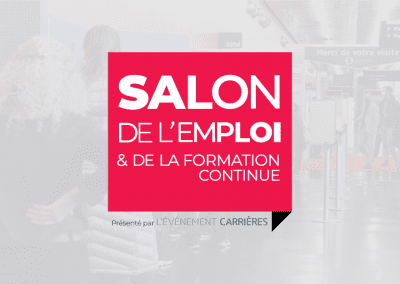 Apr 27 2022
to
Apr 28 2022
On-site Job Fair - Palais des congrès de Montréal
We offer you free conferences during our fairs. An opportunity to get valuable advice. Visit the event page to find out the schedule of the conferences.
Find out about the free services to help you that we offer during our fairs: CV revision, interview preparation, guidance services, etc.
National Career Event was created in 1999, in Montreal. His goal was to focus the company's expertise on organizing job fairs targeting specific sectors such as technology, engineering, health, finance, aerospace, and more.
SUBSCRIBE TO OUR NEWSLETTER
Sign up for our e-newsletter to stay informed about upcoming events!
Are you looking for a job?
Need more information about our events?
Are you a company looking to recruit? Are you looking for a job and want to participate in our events?
Contact us for more information about our events.