Blogue de l'Événement Carrières
Why organize a group visit to one of our job fair?
Par l'Événement Carrières
 Are you a guidance counsellor? Employment counselor? A teacher? Are you thinking of coming as a group to a job fair? Not sure how to schedule it? A career fair could allow your students, members or newcomers to diversify their job search, but also to find advice.
Before coming, we invite you to register on the form so that we can send you all the information for a group visit to the job fair. We will be able to provide you with useful links to communicate and how to present the free services available if there are any.
If you can specify the time of your visit, we can see together what is best for your group during that time slot, such as the conferences offered.
Stay informed about all our events in Quebec: subscribe to our newsletter!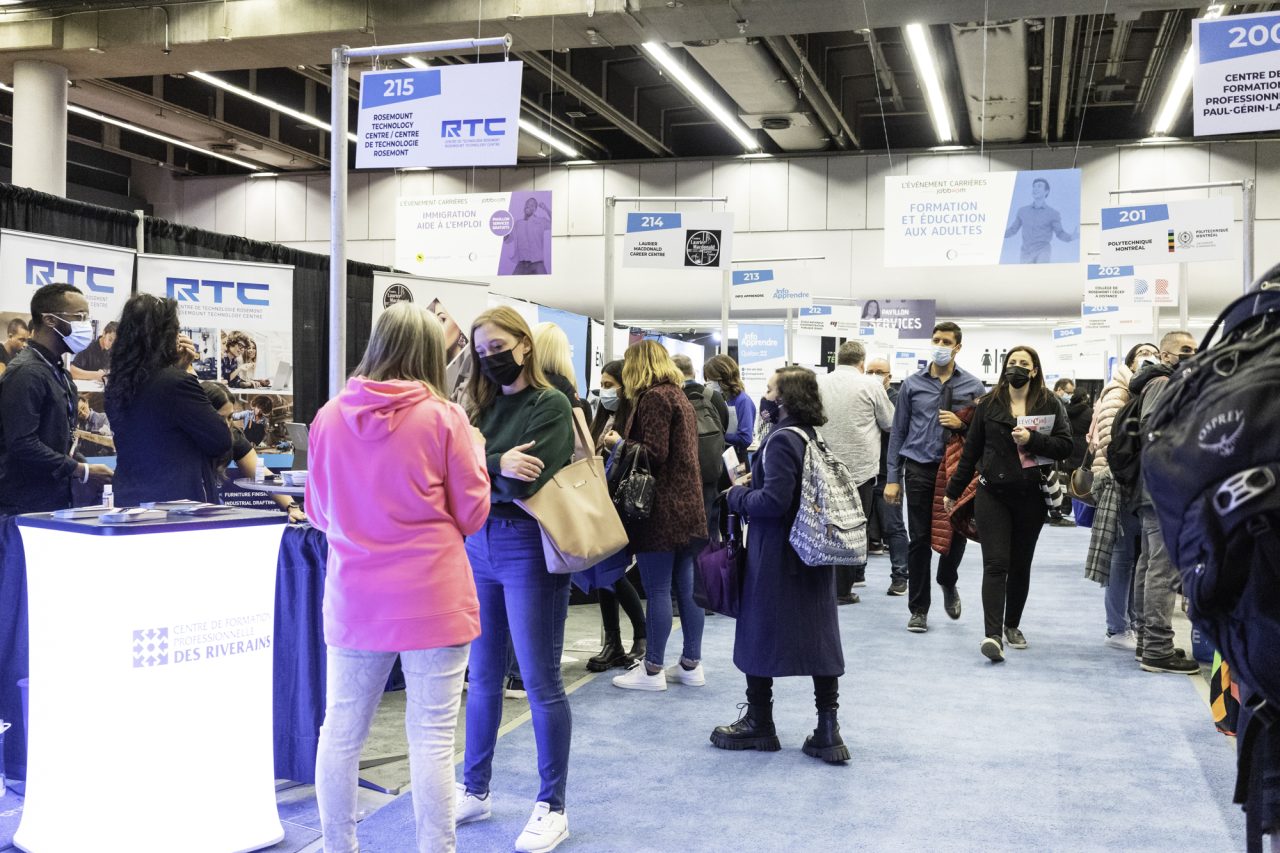 Which audience participate?
During our job fairs in Quebec, our spaces are diversified: employment, immigration, continuing education and services.  We can therefore welcome a wide audience, whatever your search. For example, we have:
Student
High school student
Cegep student
University student
Interns
Newcomer
Unemployed person
Person in training
Young professional
Senior citizen
Person with a disability
Character looking for a new opportunity
What type of offer you can find?
Our job fairs in Quebec feature many exhibitors from Quebec, from various sectors, who can offer you numerous job opportunities:
Full-time contract
Part-time contract
Summer job
Student job
Teleworking job
Hybrid telework
How to prepare?
To prepare your visit, we can advise you our article dedicated to the subject: click here!
You can advise each member of the group to consult the exhibitor directory on our site to find out who is attending. You can search by keywords, but also by job field, job opportunities, region and even space. Each exhibitor's sheet will show you the location, the job opportunities or the services offered and the organization's website.
After consulting the directory, it is possible to list the exhibitors that each person would like to meet, in order to orientate their search and adapt their CVs and cover letters.
We advise each visitor to come with a prepared CV, the most practical is to have a printed version. If members of your group do not yet have a CV, it is possible to do CV preparation workshops before coming to the job fair. If it is possible to plan cover letters after you have defined your search, recruiters will be pleased to received it.
Make sure you know how to get there, is there access for people with reduced mobility? Can we come by public transport? Is there a parking lot? Is parking free?