Blogue de l'Événement Carrières
Top 10 reasons to attend a job fair!
Par l'Événement Carrières
As a job seeker, visiting a job fair can open up new career opportunities for you.  
1. Organize your job search
Before going to a job fair, you can put your job search goals in order, but more importantly, you can make your resume or update your resume and prepare for the interview. 
2. Diversify your job search
Have you tried the traditional job search sites? Can't find an ad that interests you? Not getting any response to your applications? 
Going to a job fair allows you to submit your application differently, to see the offers with the recruiters, and to present your profile more easily. 
3. Think about continuing education
Have you ever thought about continuing education? You can acquire new skills and a diploma to move towards a new professional career. Training can also help you move into new positions in your industry. 
4. Receive recruitment advice 
Job fairs also host employment and immigration assistance organizations, which provide the opportunity to meet with professionals to advise and assist you. 
5. Meet the recruiters 
By going to a job fair, a job show or a job day, you will directly meet recruiters and learn about their offers, their expectations and be able to discuss your professional projects.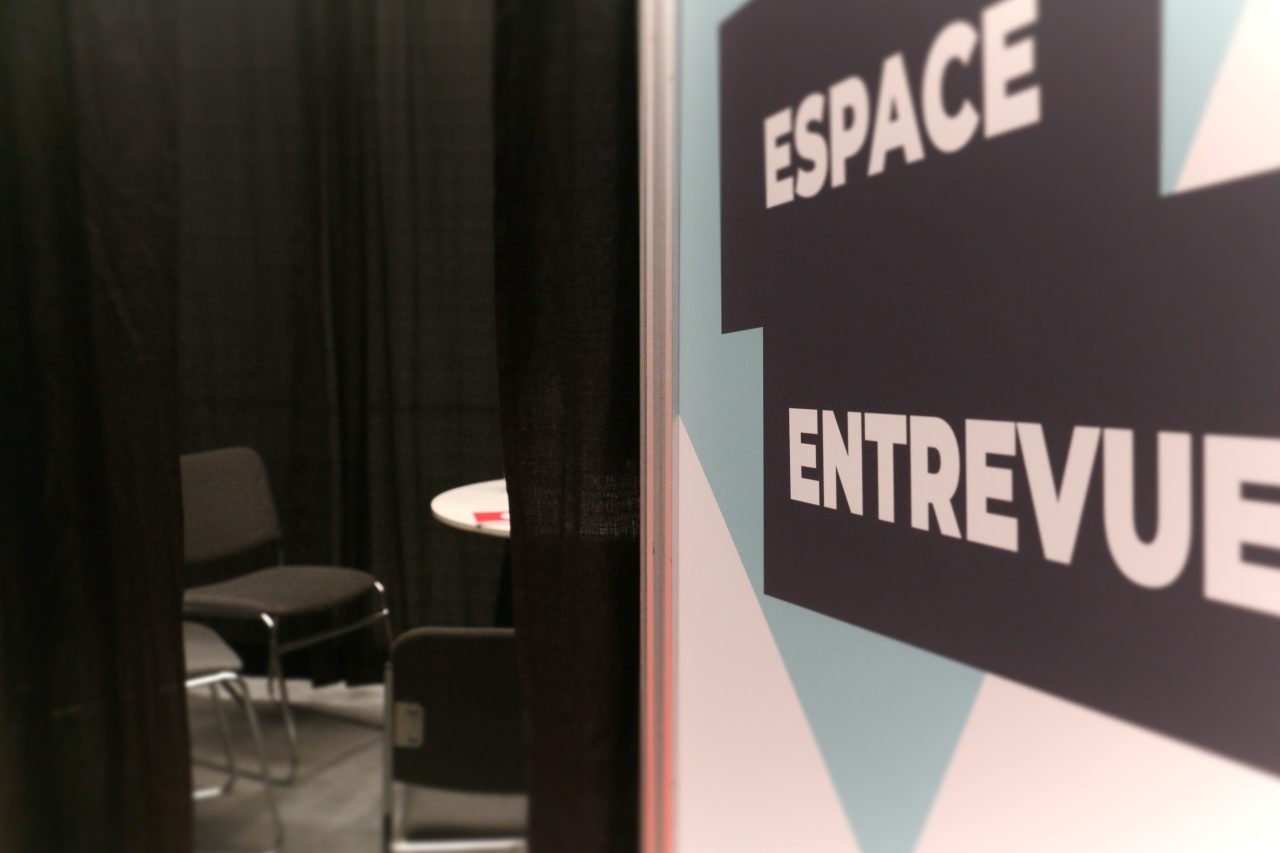 6. Discover new companies 
You may have scoured the online ads with keywords, visiting a job fair could help you discover new companies in Montreal and Quebec.  
7. Interview quickly 
Don't forget your resumes and to prepare for the interview, even if it's only with a few answers to make you look good. Some recruiters may offer you an interview on the same day as the job fair, if your profile matches the position you are looking for!  
8. Make new contacts 
You can find companies in your sector and get in touch with recruiters to find out how they see the job market in your sector. This can allow you to compare your position and your benefits with those offered by other companies.  
9. Discover new job opportunities 
As mentioned above, you've probably already scoured the job postings for the positions of your choice, or you just haven't found one you like yet.  
10. Enhance your profile more easily 
When you go to a job fair, you'll be talking to different recruiters to find out what they have to offer. Take advantage of these easy conversations to learn as much as possible about the company and to present your background and skills. If you succeed in creating a connection, in addition to your CV, recruiters will remember you and know more about your profile!  
Check out our tips for preparieng for a job fair visit and don't miss our upcoming career events: