Blogue de l'Événement Carrières
Par l'Événement Carrières
You are a new exhibitor? You are interested in becoming an exhibitor? 
If you have already participated in a job fair, a job show, a job forum, whether it is online or in person, you may be used to organizing yourself, but we can always bring you new ideas to improve your experience.
Organizing beforehand is key to being ready on the big day! Once you have registered, keep a record of the information you have provided and the options you have selected to ensure that you do not forget anything! If your registration was made several months before the event, you have time to organize yourself with your teams, but you can always get a head start!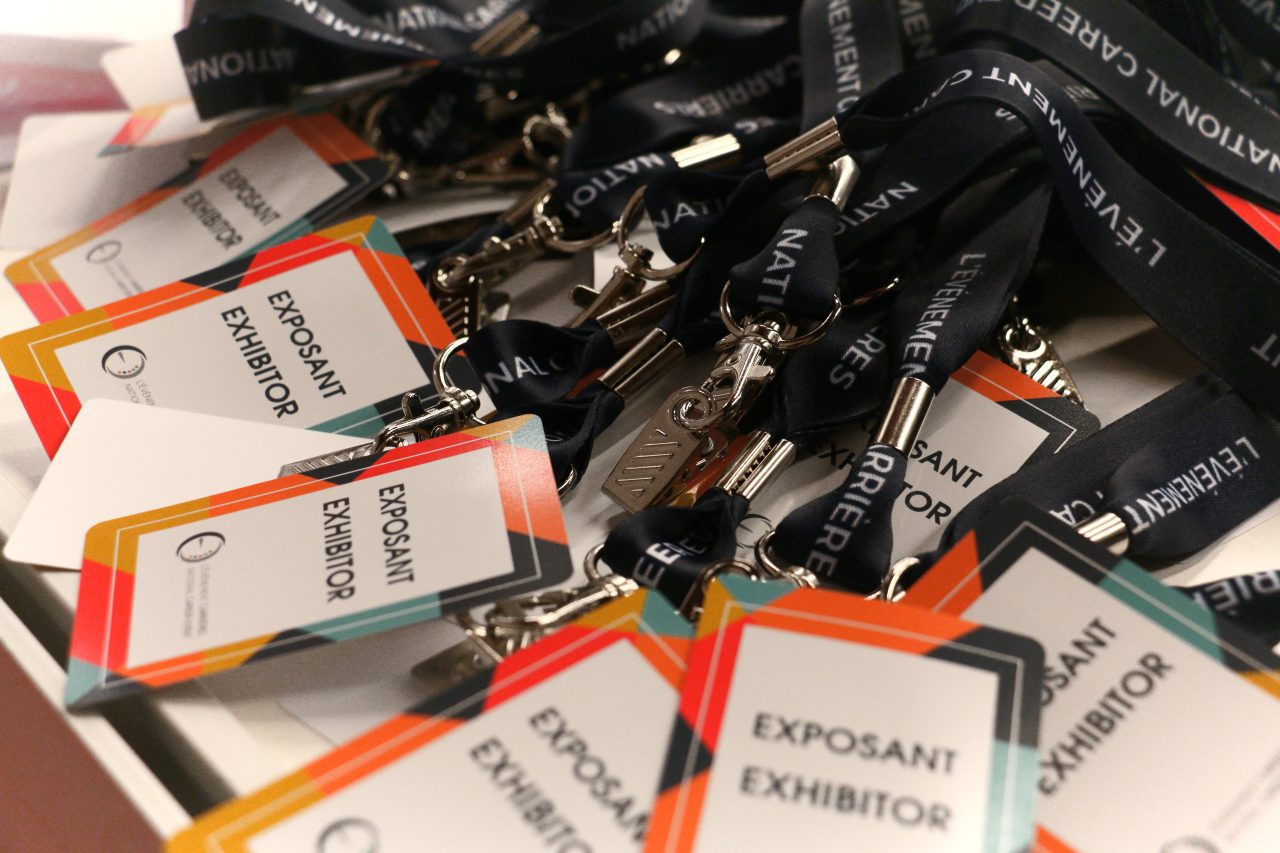 Before the fair:
Before the fair, you will receive various emails with the information you need to prepare for the fair, including the exhibitor's guide, which will become the source of answers to the majority of your questions! Indeed, you will have the measurements of your booth, a reminder of the schedules of assembly and disassembly, but also the addresses where to go!
We can also offer you some ideas to facilitate your preparation:
Define the objective of your participation: profiles sought, job vacancies, receive spontaneous applications.

Plan the presence on the stand throughout the day with your team.

Prepare your materials for your stand: flyers, roll-ups, promotional items.

Promote your presence on your website, on social networks and internally: you will receive a communication kit with the visual supports of the event!
During the fair:
Before the opening, you can take advantage of a scheduled time to set up your booth and prepare for the event.
Be proactive towards visitors, engage in conversation, you can approach visitors who pass in front of your booth, candidates do not always dare to make the first step.

If you sit behind your computer, visitors may be afraid to disturb you.

Don't refer visitors to your website (or at least not directly), present your company's opportunities.

Keep the contact information of the candidates who did not take their CV, they may not have planned to come to the event, but their profile may interest you!

Talk about your company, share your experience.
Many visitors seem to enjoy being interviewed during the event, don't hesitate to offer potential candidates an appointment on the spot or schedule the interview during the day!
After the fair:
Make quick contact with candidates whose profiles interest you.

If a candidate contacts you, take the time to thank them, even if you don't have a position to offer them.
Find our next events in the agenda! If you are interested in one of our events, contact us!
You are an employer and you want to recruit? 
Don't miss our next events! Contact us to participate in one of our event!