organization of physical events
Want to develop your own event but don't have the human resources required? Have an idea but need advice from a specialist? Want to delegate part of all of your project, from strategic thinking to the first stages of the communication campaign?
National Career Event team is pleased to help you!
Custom event
Trade fair, congress, trade show… No detail will escape our notice! Our years of experience in the field guarantee you a successfully managed event, customized to your taste and dedicated specifically to your company.
Specific events
Open-door day, after work… Would you like to organize a small event to bring together a target audience? We offer you personalized support to meet your needs.
LOGISTICS & COORDINATION :
Development of the concept and organization of the event
Planning
Complete or partial management of supplier relationships
Services for participants (exhibitors and visitors)
Creation of technical guides
On-site management
BUSINESS DEVELOPMENT :
Prospect-customer database management
Support for the solicitation and sale of stands
COMMUNICATION :
Creation and development of promotional material such as emails, leaflets, newsletters, Google ads, newspaper ads, banners, social media management (Facebook, Twitter, LinkedIn)
Media relations
CUSTOMER REFERENCES
Event Name
La Grande Corvée de l'emploi (November 2019)
Event Type
Physical fair
Customer
Government of Quebec
Description du mandat
Organization of a job fair linked to the "La Grande Corvée" program, launched by the government, to meet the working force needs of companies in the Montreal region. This fair took place over a day at the Palais des Congrès de Montréal and brought together more than 130 exhibitors, workshop conferences and nearly 6,000 visitors.
OTHER PHYSICAL EVENTS ORGANIZED BY NATIONAL CAREER EVENT:
Les Journées de l'emploi à Joliette – physical and virtual fair (March 2019)
Journée de l'emploi de Saint-Hyacinthe – physical fair (March 2019)
Les Journées de l'emploi à Joliette – physical fair (February – March 2017)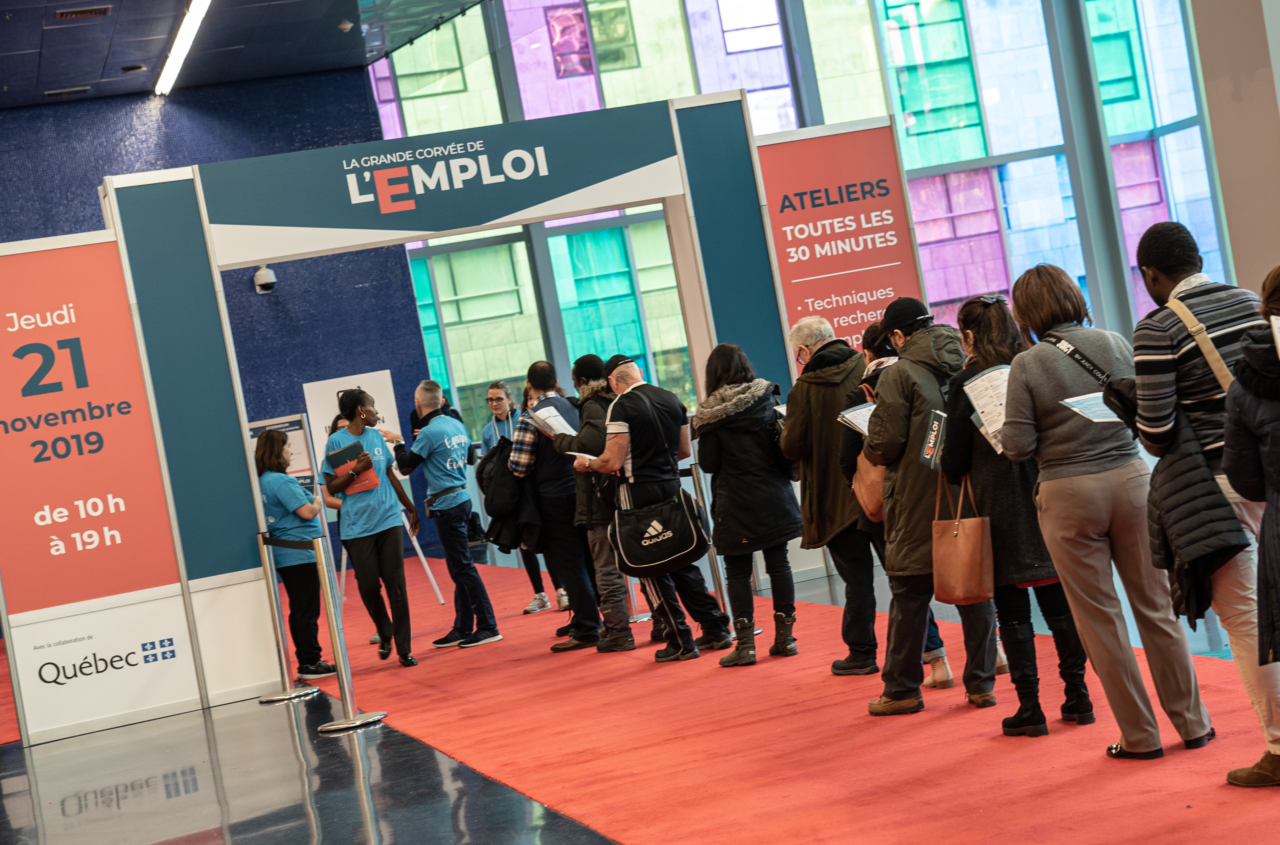 Personalized event
and adapted communication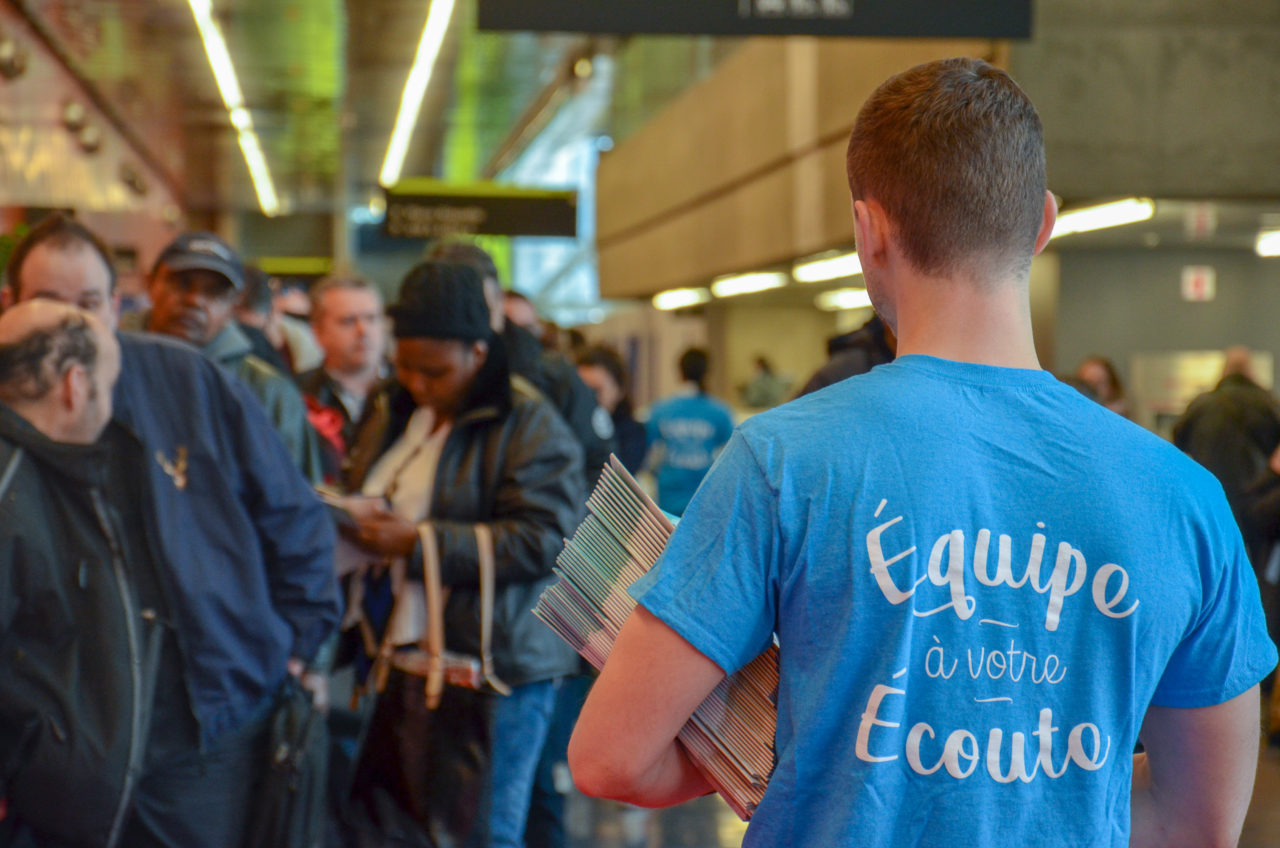 Interested in organizing a virtual event?