NATIONAL CAREER EVENT Blog
Tips to prepare for your visit
Before the fair
1. Check out the fair's program; it is usually available online one week before the fair opens.
2. Explore the list of registered companies and the types of jobs they are offering.
3. Update your resume and bring copies with you to the fair.
4. Practice introducing yourself in one or two minutes. This is not much time, but it is all the time you will have to do so.
5. Dress carefully to make a good first impression.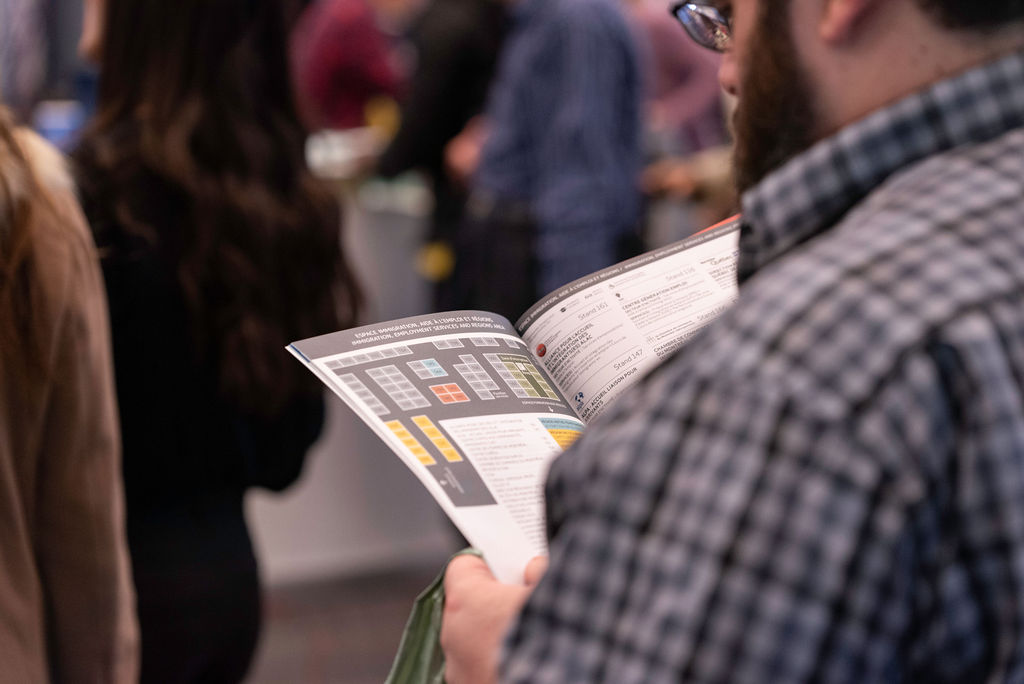 On site
6. Upon arrival, geta copy of the official program which will be provided to you by our team.
7. Before you start, take a moment to study the fair's program and map so you know where the companies you wish to meet are located.
8. Need job search advice? Visit the Employment ServicesPavilion before meeting with employers.
9. Attend our free conferences by job market experts. You will find a wealth of useful information! (only in Montreal)
10. Keep an optimistic and dynamic attitude, as you would during a job interview.
11. Some employers may prefer receiving your resume online. If a recruiter asks you to submit your resume to the company's website, ask whether you can send it to their email address directly
12. Ask the people you meet for their business cards or take note of their contact information.
After the fair
13. Contact thepeople you met at the fair to thank them for seeing you and remind them of one or two details of the discussion you had with them.